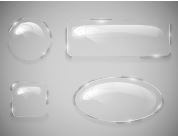 3D domed labels are a durable and attractive type of sticker that can be applied to many different products. Various brands can use 3D domed labels and stickers to market their outdoor equipment, furniture, clothing, and so much more. Continue reading to see how to use 3D domed labels.
For Outdoor Products
Domed labels are incredibly tough and difficult to destroy. Due to this durability, 3D domed labels are often used for products that are commonly used outside. These products might include outdoor furniture, which is often exposed to various weather patterns that might destroy common labels and materials. When looking to promote a business of outdoor furniture and products, such as hammocks and lounging chairs, use a 3D domed label for a tough and secure option.
For Harsh-Condition Products
Since domed labels are so durable, they can be used on products made for harsh conditions. Camping equipment, sports apparel, electronic devices, and automotive parts can all utilize domed labels. These items, and many more, are exposed to a variety of harsh environments and weather conditions, making it necessary for informational labels and advertisements to be just as tough. Due to the weatherproof urethane coating surrounding these labels, 3D domed stickers can stand up to just about any condition with ease.
For Attractive Labels
Not only can domed labels and stickers be exposed to harsh conditions, they can look attractive at the same time. The clear exterior allows for bright colors and designs to shine through without any defects or changes. Domed labels can be placed on clothing products, new electronics, and so many other products to fully show off the company's logo.
Learn more about how to use 3D domed labels near Tucson, AZ with the help of Miles Label. We specialize in making a variety of labels for vehicles, foods, clothing, and so much more. Please visit us online and call us at (800) 331-1897 to starting designing a great 3D domed label right away.