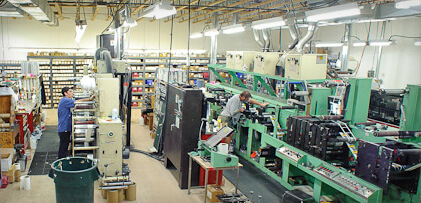 Whether you are promoting a service, selling a product, or rallying for a cause, it is important to captivate your audience. Fortunately a flashy and well-designed logo can secure the attention of passersby. Keep reading if you would like a look at the benefits of an eye-catching logo.
Maximum Exposure
The greater your audience, the better chance you have of building a dedicated fan base or customer support base. One clever way to go about maximizing your exposure is creating an unforgettable logo. If your logo is aesthetically pleasing in and of itself, then people will enjoy seeing it; when people enjoy seeing your logo, you have the potential to create limitless types of merchandise based on your brand. The more familiar your logo becomes in the eyes of the public, the more your business stands to gain.
Brand Identity
No matter how big or small your business is it is crucial that you brand yourself properly. This means that you have a clear and cohesive missions statement that drives your company, and you have symbols or logos that represent that mission. An eye-catching logo can represent ideas, products, or services to the public without using any words. When your brand speaks for itself with a simple image, your business stands to break down language barriers and further expand its clientele.
Product Uniformity
All of the products or services that your business offers should be associated with your brand itself. When your company uses one recognizable logo in all areas of business, consumers understand that these different facets are all linked under your brand. This helps eliminate confusion, strengthen your identity, and keep your business organized.
Would you like to reap the benefits of an eye-catching logo? Call Miles Label Company, Inc. at (520) 744-0696. We offer a multitude of sticker and label printing services and would be proud to help your business promote its logo. Feel free to visit our website if you would like to learn more about our services today.