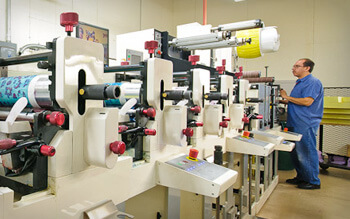 Your business can improve packaging with new labels! The right labels will stand out from the competition and encourage customers to make the purchase. If you're not sure about what labels to choose for your business, consult this guide for advice:
Determine the Goals for Your Labels
It's important to decide what you need from your labels so you can figure out what type of labels you'll need. Do you want to put these labels directly on your products or use them for advertising? Should they simply identify your product or offer more information?
Make a List of Your Products
You should have a list of the products or other items you plan to identify or advertise with your new labels. Your labels should fit both the item's shape as well as its overall design aesthetic. Keep this in mind during the design process so you can create labels that enhance your company's voice. Select the right colors and whether labels should be glossy or matte.
Think about How Your Products are Used
Some labels are designed to stay on the product for as long as possible while others are designed to be removed by the customer after purchase. You should think about how your customers use your products to choose between permanent and removable labels. Consider whether your products will be used indoors or outdoors, as some labels are better equipped to handle outdoor weather conditions.
Work with a Professional Designer and Printer
You can always get great advice by working with a professional designer and printer! These experts know how to turn your goals into reality by choosing the right label and the right design. This team will also be able to print out your labels so you can start using them.
Miles Label offers a wide variety of labels that can help businesses in a wide variety of fields. Contact us at 1-800-331-1897 to discover different types of labels and domed stickers and learn about our expert design services.